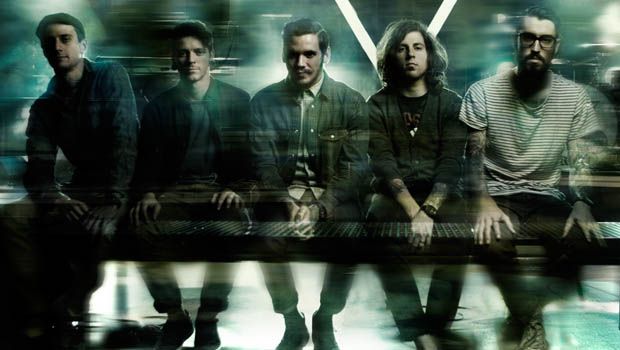 Fans pick The Devil Wears Prada's Warped Tour setlist
Plus, Close Your Eyes plan Warped Tour video shoot, The Red Jumpsuit Apparatus post new song for free, August Burns Red plan to record this winter and more.
---
The Devil Wears Prada has put their Warped Tour setlist in the capable hands of their fans. They'll be playing one song from 8:18, and the Zombie EP and two songs from Plagues, With Roots Above, and Dead Throne. You can vote on which songs they play via their website.
Speaking of Warped Tour, Close Your Eyes will be filming a music video for their song "Line in the Sand" at two of the tour shows this weekend.
The Red Jumpsuit Apparatus' new song "Not My Style" has been featured as the free song of the day on Purevolume. The band is also gearing up for their co-headlining Hope Revolution Tour which kicks off in August.
Gird your loins and hide yo' kids, August Burns Red drummer Matt Greiner announced that the band will be writing and recording new music this winter.
War of Ages will be releasing their new album Supreme Chaos on July 22nd, and to get you ready they've released the cover art as desktop and mobile wallpaper.