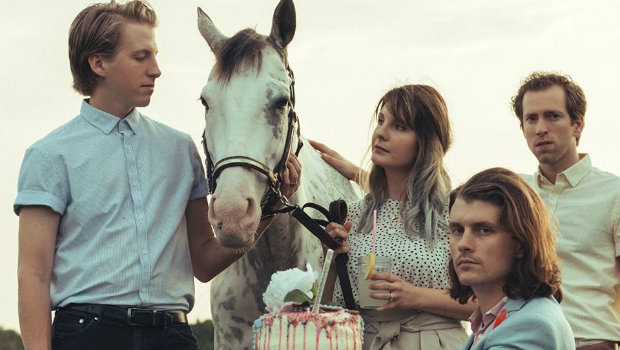 Mike Mains & The Branches visit The RIOT
Plus another new song from Aaron Cole and a playthrough video from War Of Ages…
---
Mike Mains & The Branches stopped by the studio to hang out with The RIOT on Friday. You can see the full interview where they talk about their love of yoga pants and leak the title of their next album below.
---
Aaron Cole is back with another one of his biweekly new music releases. His latest offering is titled "Promised Land" and he also dropped a new music video to go with it. You can check it out on his YouTube channel.
---
RadioU Battery band War Of Ages just posted a playthrough video for their song "Fullness" so you can see their guitarist Steve Brown shredding up close. You'll be able to catch them playing through several of their songs live when they head out on the Alpha Tour later this week.
---