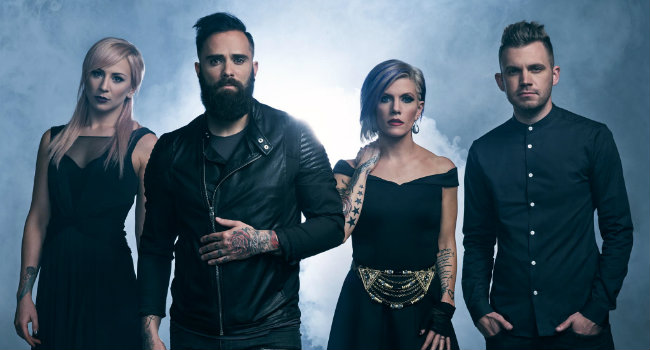 Skillet continues "Monster" with "Back From The Dead"
Plus KRUM breaks down on Instagram, Fireflight offers free acoustic download, and Before Their Eyes teases something…
---
Skillet just debuted a brand new music video for their song "Back From The Dead" that continues the story from their video for the song "Monster." You can check out the zombie punching action and a quick interview with John Cooper here.
---
KRUM recently took to Instagram to do an in-depth breakdown of the songs on his latest album Blue Eyed Devil. You can follow him @krumofficial to check it out.
https://www.instagram.com/p/BRpQG5YgTkQ/?taken-by=krumofficial
---
If you want some free music from Fireflight, now is the time to get it. They've made an acoustic version of their song "Safety" available as a free download, but only until this weekend. You can find the link to grab yours before it's gone here:
---
Before Their Eyes have made a few cryptic posts on their social media recently teasing some big news coming soon, possibly related to the tenth anniversary of their debut album. We'll keep you updated as we get more details.
---