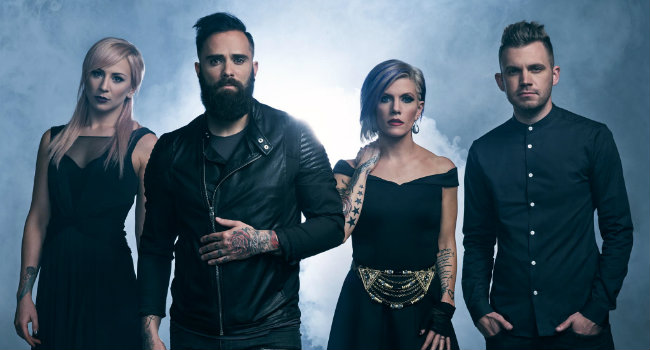 Skillet continues Unleash tour into 2017
Plus Lacey Sturm announces tour, Graceful Closure adds dogs to Christmas cover, and Switchfoot inspires for remix contest…
---
Skillet has announced that they're continuing their Unleashed Tour in 2017. They'll be playing shows all across the U.S. in cities that they didn't get to hit in 2016 so you have no excuse to miss them this time around. You can check out more details here:
---
Lacey Sturm has also announced a tour coming up in the new year. She's heading out from January 20th until February 14th and you can find the full list of dates on her Facebook page.
---
Graceful Closure recently posted an acoustic cover of "Have Yourself A Merry Little Christmas" that also includes a special appearance by their dogs. You can check it out for yourself here:
---
In the midst of their remix competition, Switchfoot is giving you some inspiration by releasing the Darren King remix of their song "Float." They've also posted a music video for the new remix and you can find it on their YouTube channel.
---