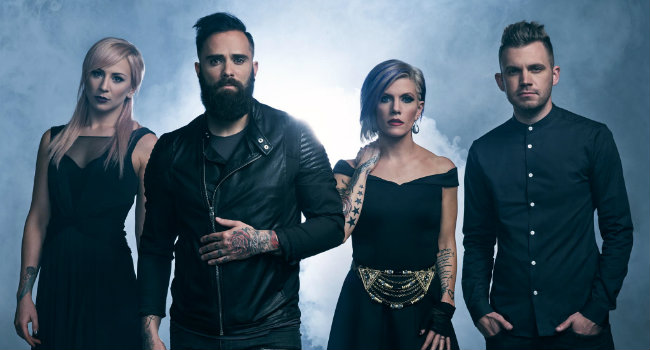 Skillet debuts "Stars" acoustic version, video
Plus Twenty One Pilots headlines Firefly Music Festival, The Classic Crime tours later this spring, and Righteous Vendetta returns with new music…
---
Skillet just debuted a brand new acoustic version of their song "Stars" as well as a new music video to go along with it. If you want to check it out, you can find it on their YouTube channel.
---
Twenty One Pilots has been announced as a headliner for Firefly Music Festival in Dover, Delaware this June. The festival also includes performances by The Orphan, The Poet, NF and more and you can find more details here:
---
The Classic Crime has announced that they are heading out for a tour late this spring and they're bringing Matt & Toby with them. The tour includes stops in Seattle and Columbus and you can see the full list of dates on their Facebook page.
---
RadioU Battery band Righteous Vendetta has revealed that they are coming back with some new music this year. They'll be releasing a new album called Cursed on March 17th through Century Media.
---