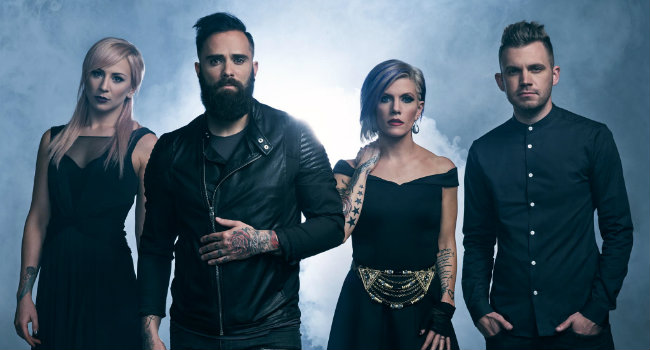 Skillet frontman talks tour, wrestlers, and tattoos
Plus Hearts Like Lions reveal album title, Paper Route talks origins and songwriting, and former Becoming The Archetype vocalist part of new project…
---
Skillet frontman John Cooper just did an interview with Tattoo.com where he talked about their upcoming Unleashed Tour, his favorite wrestlers, and of course his tattoos. You can link to their tour dates and the interview through the Insider page.
---
Hearts Like Lions have officially revealed the title and release date of their debut album. If I Never Speak Again will be here on February 17th and pre-orders are available now. You can also hear the first new track "Make Your Move" on the Tooth & Nail YouTube channel.
---
Paper Route recently did a video interview where they talk about the origins of the band, their songwriting process and tons more. You can check it out at radiou.com.
---
Becoming The Archetype's former vocalist Jason Wisdom is a part of a new project called Death Therapy that just signed to Solid State Records. They'll be releasing their debut album on February 24th and you can hear the new track "The Lie" on the Solid State SoundCloud page.
---