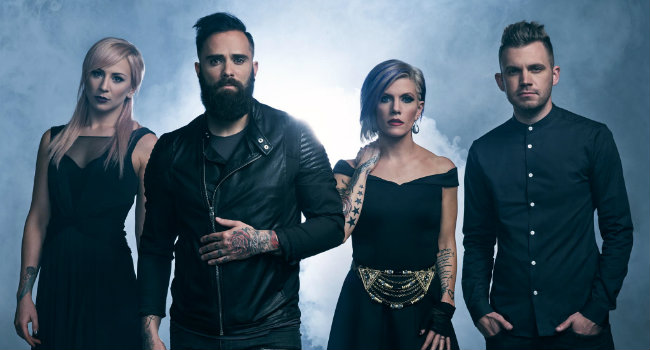 Paper Route added to FIFA 17, Canon expresses gratitude to fans in "The Family," and NF gives away "Warm Up"…
---
Skillet recently premiered a new music video for the song "Stars" from their latest album Unleashed. You can check out the video and an interview where John Cooper explains the meaning behind it.
---
Paper Route has announced that their new song "Chariots" will be a part of the soundtrack for FIFA 17. The game launches on September 27th and you can find more details by linking up to Paper Route's Facebook page.
---
After delaying the release of his new album, Canon has decided to make it up to you by giving you a new song called "The Family." The song is all about showing gratitude to his fans for their support and it's available now as a free download.
---
RadioU Fusion artist NF is also giving away some free music. He's made his new single "Warm Up" available for free and you can pick it up through this link.
---