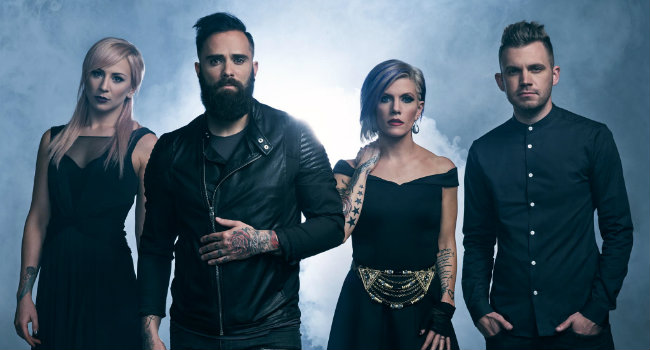 Skillet shows the making of "Back From The Dead"
Plus Switchfoot looks for summer, Thrice adds a video for "Hurricane," and Attalus streams rare concert…
---
Skillet recently posted a video that shows you the making of their music video for the song "Back From The Dead." If you want to know how they made zombie punching possible, you can find the video on their YouTube channel.
---
Switchfoot has announced that they're leaving southern California to see if they can find warmer weather in other places across North America on the Looking For Summer tour. You can check out full dates and details through their Facebook page.
---
Thrice has a brand new music video out for their song "Hurricane" from their latest album To Be Everywhere Is To Be Nowhere. You can find it on their YouTube channel.
---
Attalus hasn't played very many shows recently, but fortunately now you have the option to catch one of their rare concerts online. They live streamed their most recent show in North Carolina and you can check it out on their Facebook page.
---