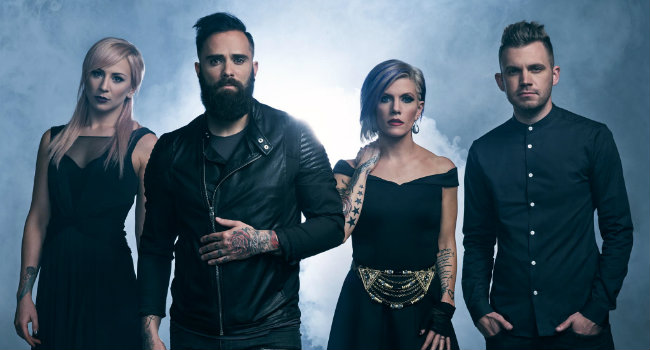 Skillet takes Spoken to the Great White North
Plus new music from Owl City, Graceful Closure, and Propaganda…
---
If you need an excuse to visit Canada, now you have it. Skillet has announced that they're taking the Unleashed Tour to the Great White North this September and they're bringing Spoken with them. You can find more info on their Facebook page.
---
Owl City has revealed that he's got a new song coming our way this weekend called "Not All Heroes Wear Capes" in honor of Father's Day. You can pick up the song starting on Friday and you can send your dad an Owl City Father's Day card through his website.
---
Graceful Closure has some new music on the way as well. They just announced that they'll be releasing a new single called "Until The Night's Gone" on June 30th.
---
Also coming out on June 30th will be a brand new album from RadioU Fusion artist Propaganda. His new record is called Crooked and if you pre-order it now through the U Music Store you'll get two new songs instantly.
---