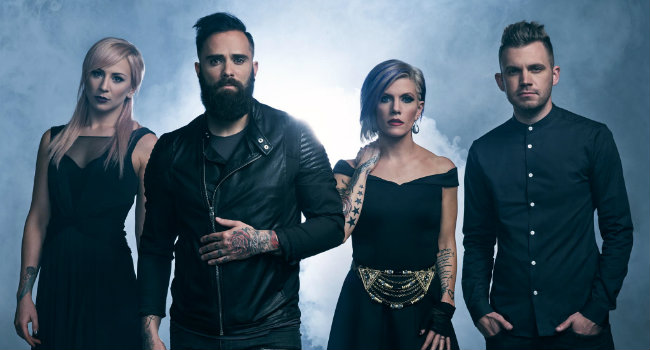 Plus Andy Mineo dedicates song to the deaf, Lecrae reaches Gold, and Darkness Divided offers playthrough video…
---
Skillet is getting ready to kick off their Unleashed Tour at the end of the month and they're giving you the chance to join them for free. Right now they're running a contest through TuneSpeak where they're giving away tickets to each of their upcoming shows!
---
Andy Mineo just unveiled a new music video for his song "Hear My Heart." He released the video during International Week of the Deaf because it's dedicated to his sister, who is deaf. You can check it out and learn some American Sign Language on the Reach Records YouTube channel.
---
Congratulations are in order for Lecrae, who's album Anomaly was recently officially Gold certified by the RIAA. The album reached 500,000 units sold almost exactly two years after being released and it's his first ever certified Gold album.
---
RadioU Battery band Darkness Divided just posted a playthrough video for their song "Back Breaker" so you can get a closer look at their guitar, bass and drum skills. You can find it on the Victory Records YouTube channel.
---