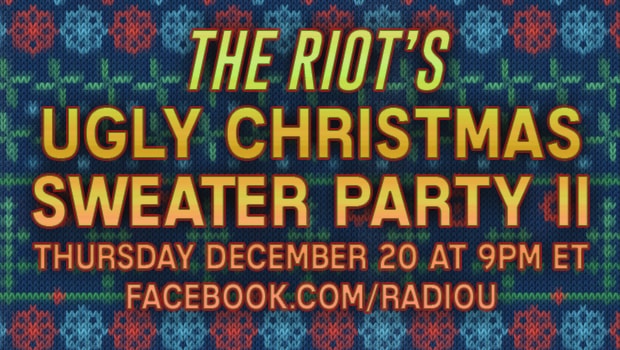 The RIOT's Ugly Christmas Sweater Party II
Ugly Christmas sweaters, holiday flavored Riot Food fights, and talking about our favorite Christmas movies… all days before the jolly fat man descends?
Yep, it's time for another RIOT Christmas Celebration!! Put on your ugly sweater (or perhaps you just refer to it as a "sweater" — that's fine, too) grab some snacks and get ready to walk away dumber than you came! Merry Christmas! :)
Watch us Thursday, December 20th at 9 PM ET live on Facebook.
---
Missed last year's party? Catch up right here: