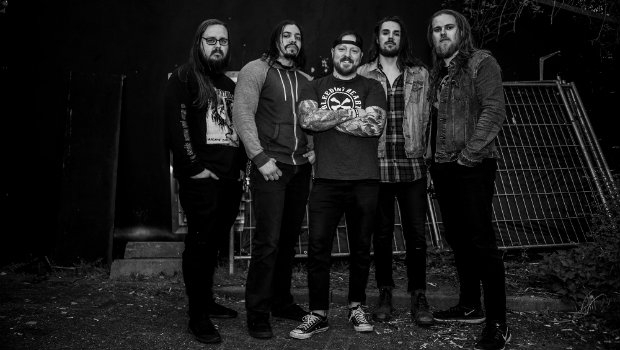 War Of Ages announces a headlining tour
RadioU Battery band War Of Ages has announced a headlining tour with support from Convictions that kicks off next month. They'll be playing shows across the country from March 4th through April 9th including a few west coast dates alongside DENS.
.@warofages spring tour with @disciplerocks, Paradise Now, @ConvictionsRock and @densnoise pic.twitter.com/sZuxD7oPlI

— Facedown Records (@facedownrecords) February 8, 2020
In the midst of the tour, they'll be making a stop at Facedown Fest in Anaheim, California. DENS, My Epic, Everything In Slow Motion, Nothing Left, Deathbreaker and many others will be there as well and additional info can be found below.
21 days til Facedown Festhttps://t.co/D7kjnrROm2 pic.twitter.com/AeQaBvmV68

— Facedown Records (@facedownrecords) February 12, 2020
The band's headlining tour is sandwiched between their stints on the Love Letter Kill Shot Tour with Disciple and Paradise Now. You can find the recently announced dates for that set of shows right here.
Love Letter Kill Shot tour dates with @warofages and @disciplerocks – ticket links at https://t.co/JWxGO83xpj
Feb 22 – Beavercreek, OH
Feb 23 – Chattanooga, TN
Apr 24 – Midland, MI
Apr 25 – Marquette, MI
May 2 – Jacksonville, FL
May 15 – Stafford Springs, CT
May 16 – Manheim, PA pic.twitter.com/9gJ5BUiRot

— Facedown Records (@facedownrecords) January 30, 2020
---