The
MUSIC




NO

commercials
The

MESSAGE
Listener loved.
Listener funded.
RadioU is FREE for everyone to listen, and
100% paid for by listeners

who donate.
RadioU is nonprofit and no commercials are allowed, so there's no corporate megamoney here –

YOU really are the "U"

in RadioU!
A few months ago, I was struggling with something very traumatic that happened to me. I had panic attacks almost every day, and the emotional pain was so overwhelming that I began to make plans to kill myself. One morning, I decided to listen to The RIOT. Obadiah gave a message that was an exact answer to the negative thoughts I was having that day, and then I knew God was reaching out to me. I got help and worked through a lot of the trauma. Today I don't think about suicide. Ever. I don't have panic attacks anymore. I now have hope. I want you to know that your work is important and what you say matters. You saved my life. I donate because there could be someone out there just like me whose life will be saved because they listen to RadioU.

- A listener to RadioU 107.7 in Atascadero, California
    Contact Us 877-855-GIVE
RadioU · PO Box 1887 · Westerville, OH 43086

---

Your donation NOW will make a powerful difference…
---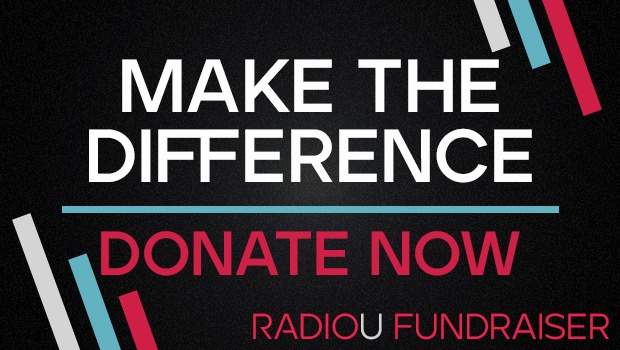 RadioU's music is

powerful

and changes people's lives when you donate now!
Your music

+

ZERO commercials

+

donations

=

RadioU
Your donation of just $20 a month powers a day of your local RadioU FM station or stream, and we'll say "thanks" by sending you our RadioU fall fundraiser tee!
Or, support RadioU by joining The RIOT Club and we'll send you the long sleeve, lightweight hoodie as our way to say "thanks!"
RadioU is 100% listener funded. Just like you, our bills come every month which means monthly donations help out the most – but what you give is
totally up to you!  
Check out the Impact tab below to see all the ways your donation reaches real people who depend on RadioU's music and message to give them hope every day!