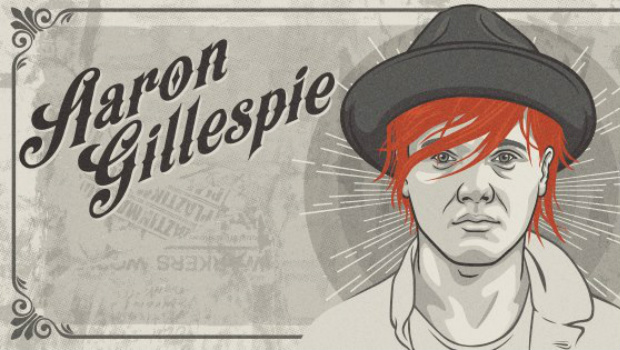 Plus Manafest releases videos explaining Reborn songs, Relient K playing after Thanksgiving, and Matty Mullins talks about his tattoos…
---
Aaron Gillespie just announced that he's going to be heading out for a run of solo tour dates this winter where he'll be playing songs from his time in Underoath and The Almost. The tour kicks off on November 28th and runs through December 20th. You can find full tour dates on his website.
---
Manafest released his album Reborn last week, and now he's posting videos explaining the inspiration and meaning behind each of the songs on the album. You can check out all the videos through Manafest's YouTube page.
---
Relient K has announced they'll be playing a few shows right after Thanksgiving. Their mini tour will include dates across the eastern U.S. between November 27th and December 5th. You can check out the full list of tour dates on their Facebook page.
---
Matty Mullins did an interview with tattoo.com where he talks about all about his favorite tattoos and the meanings behind them, as well as his experiences on the Vans Warped Tour and tons more. You can link up to the interview here.
---