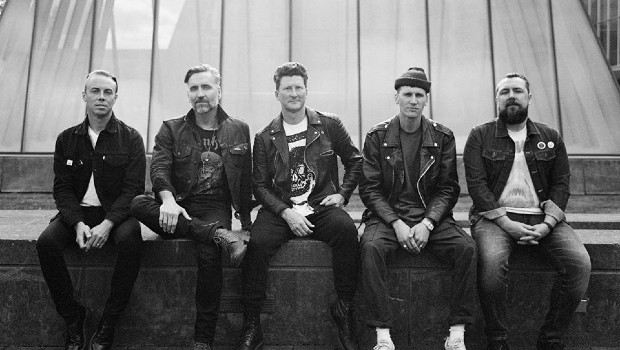 Anberlin releases a new live album
Anberlin just dropped their live album Paper Tigers, which features the band performing their 2008 record New Surrender in its entirety. You can check it out below.
They're also gearing up for their Heavy Lies The Crown live stream show, which takes place this Friday night and includes a full performance of their 2012 album Vital. Tickets and info can be found right here.
Today, we're excited to announce April 30th at 8pm ET will be Heavy Lies The Crown, the latest in our Lockdown Livestream series. This time, we'll be performing Vital in its entirety. Tickets & merch are available now at https://t.co/PQWSsTbnuj pic.twitter.com/J6c8kePy7F

— Anberlin (@anberlin) April 20, 2021
Coming up this October you'll have at least one chance to see them perform in person at Chain Fest in Irvine, California. Acceptance is on the schedule as well and you can find out more on their Twitter.
The festival is being pushed back one more time… Tickets are on sale right now, and we'll see you in October! https://t.co/ukiQCtL2zX pic.twitter.com/ilbUifCie8

— acceptance (@acceptanceband) April 19, 2021
---