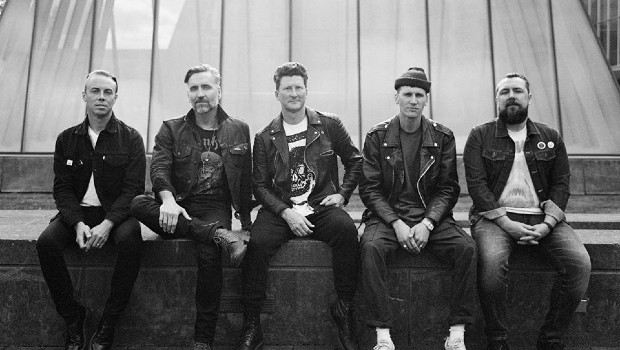 Anberlin reschedules their next live stream
Anberlin was forced to postpone their Blueprints For The Black Market live stream show after several people associated with the band tested positive for COVID-19. The event has been rescheduled for July 10th and updated tickets and merch are available below.
About a month ago, the band hosted an acoustic live stream and in it, they revealed that they are writing new music and hope to be sharing a new album within the next year. It would be their first new release since they dropped Lowborn back in 2014.
During a livestream acoustic performance, @anberlin revealed they're working on their first new music in six years https://t.co/SBpGU3GZLr

— altpress (@AltPress) May 26, 2020
If you missed it, frontman Stephen Christian recently joined The RIOT to talk about his new album with Anchor & Braille, his time with Anberlin, and more. You can find the full interview right here.
Stephen from Anchor and Braille (and Anberlin) on The RIOT

We are so excited to get a chance to see one of our all time favorites today: Stephen from Anchor & Braille (and Anberlin). We hear what he's doing for his day job, what is happening with Anberlin's live stream, his new podcast, his short lived radio career… and what HE remembers about US!

Posted by RadioU on Friday, May 22, 2020
---