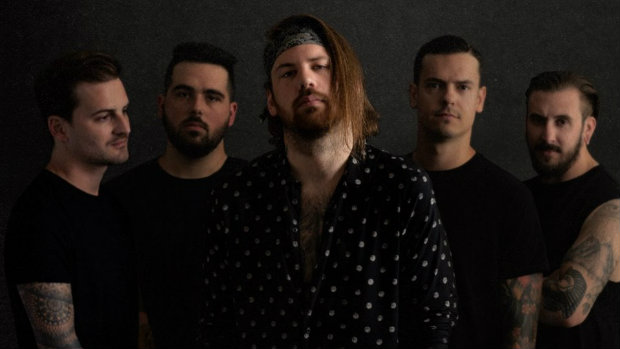 Beartooth embarking on Disease Tour
Plus a glimpse of life on the road with Glasslands, a new music video from Aaron Cole and the next new album from Derek Minor…
---
Beartooth just announced that they will be embarking on the Disease Tour to promote the release of their new album next month. The tour gets underway on September 14th and concludes with a hometown show in Columbus, Ohio on November 17th. More details are on their Twitter.
Just announced: .@BEARTOOTHband's #TheDiseaseTour with @knockedloose & @SYLARNY! Tickets are on sale this Friday: https://t.co/bkkkQMm8vS pic.twitter.com/uesdmOsXjc

— Live Nation (@LiveNation) July 25, 2018
---
Glasslands has posted the second installment of their web series "Go For Broke." You can check out the episode and what life on the road with them is like on their YouTube channel.
---
Aaron Cole just premiered yet another new song and music video. His latest is titled "Down Like That" and you can see it right here.
---
RadioU Fusion artist Derek Minor has revealed plans for his next new album The Trap. It's the third part of his Up & Away series and it will be released on August 10th. You can put in your pre-order and download five new songs instantly below.
---