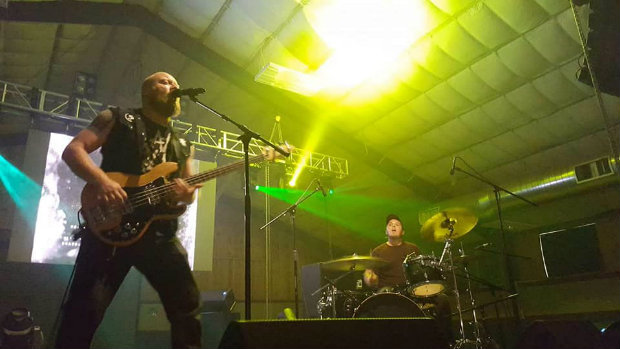 Death Therapy shares album release date
Just a few days after premiering the new single "My Defiance," Death Therapy has officially revealed that it is the first single from their upcoming album Voices. They've also shared the release date, April 12th, along with the album artwork and tracklist. The new record will include guest appearances from Garrett Russell of Silent Planet, Matt Baird of Spoken, and Josh Kincheloe from Glasslands. Pre-orders are live now and you can put yours in below.
VOICES • A new album from @myDeathTherapy • Out 4.12.19

Pre-order now :: https://t.co/RzAdKcbbEi pic.twitter.com/vewywdgRYv

— Solid State Records (@solidstate) February 19, 2019
If you haven't gotten to hear "My Defiance" yet, you can check it out in the Battle Of The Buzz on Tuesday, and on the Solid State Records YouTube channel.
---