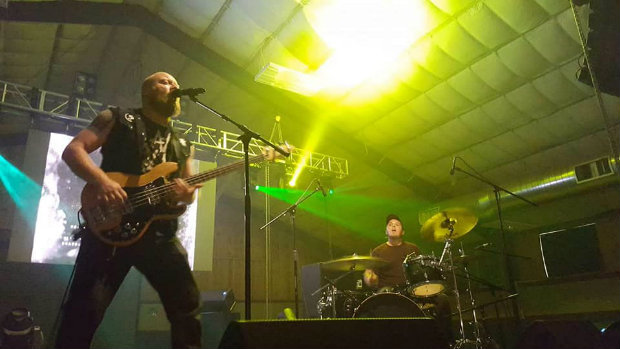 Death Therapy's new video is OK
Death Therapy just premiered the official music video for their track "It's OK" that features the voice of Spoken's Matt Baird. You can see it now on the Solid State Records YouTube channel.
You've got one final opportunity to see Death Therapy live before the end of the year when they hit Christmas Rock Night in Germany. The two-day festival also features Wolves At The Gate, Oh, Sleeper and several others and you can get more info below.
If you missed it, frontman Jason Wisdom caught up with The RIOT earlier this summer to explain where the band's name came from, their successful GoFundMe and more. You can find the full interview right here.
---