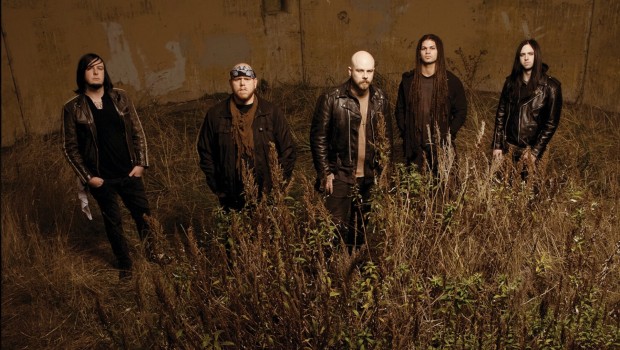 Demon Hunter announces a limited edition live stream
Demon Hunter has scheduled a live stream event for Friday, November 20th. They'll be performing their acoustic album Songs Of Death And Resurrection in its entirety and you can find out more and grab tickets right here.
LIVESTREAM! Streaming for 48 hours only. Tickets & merch: https://t.co/is0buCqIfb pic.twitter.com/gAfEJ5Tmai

— Demon Hunter (@demonhunterband) November 11, 2020
Last month the band put out a new music video for "Cut To Fit" featuring live footage from their most recent tour. You can check it out on their YouTube channel.
They've also been creating content exclusively for their fan club The Blessed Resistance. In August, they recorded an acoustic cover for the 90s classic "Lightning Crashes" as well as a stripped-down version of their hit "The Heart Of A Graveyard." You can only hear them by signing up below.
"Lightning Crashes" (ACOUSTIC). Recorded on Jeremiah's porch. It's just Ryan and Jeremiah, with the faint sounds of crickets and children playing in the background. A cover of the 1994 hit by LIVE. ONLY at https://t.co/cUQBNvpQZI. Have you joined yet? pic.twitter.com/4CgSoHvcMN

— Demon Hunter (@demonhunterband) August 3, 2020
---