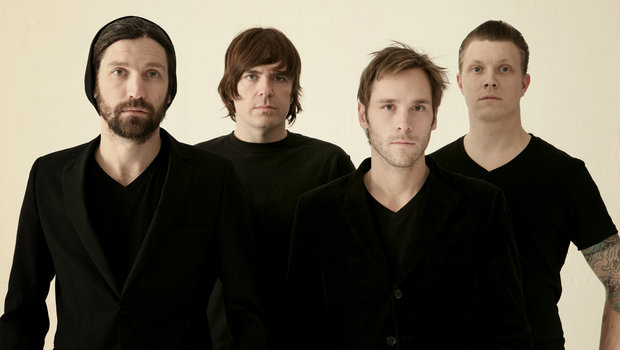 Emery announces tour dates with TRJA, Hearts Like Lions
Plus Red Jumpsuit singer hit by a drunk driver, Least Of These switches bassists, The Devil Wears Prada releases "Planet A" video…
---
Emery just announced a new run of tour dates for the tenth anniversary of their album The Question. This time they'll be playing shows across the eastern U.S. and they're bringing The Red Jumpsuit Apparatus and Hearts Like Lions with them. You can find the full list of tour dates on Emery's Facebook page.
---
Lead singer of The Red Jumpsuit Apparatus, Ron Winters was hit by a drunk driver last week.The police say he's lucky to be alive but fortunately he walked away with only minor injuries. We're thankful he's alright and hope he recovers quickly.
https://instagram.com/p/609wbsSBOn/
---
Least Of These just announced that their bassist Chase Record is stepping away from the band to spend more time with his family. Ryan Bentley is going to be stepping in as the new bassist and the band has already started writing a new album with him. You can find more info on the Least of These website.
---
The Devil Wears Prada recently premiered the music video for their song "Planet A" from their new Space EP. You can check out the video on the Rise Records YouTube page.
---