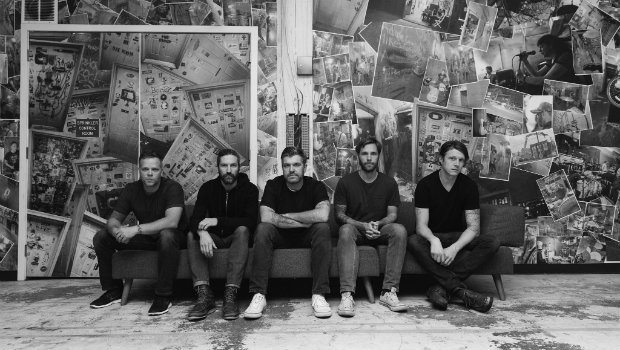 Emery announces tour of the midwest
Emery has revealed plans for a summer tour of the midwestern U.S. They'll be out on the road from June 6th to the 15th and they'll be making stops in RadioU cities Columbus, Ohio and Oklahoma City, Oklahoma along the way. You can find the full list of dates below.
We are super excited announce our 15th anniversary celebration tour with our good buds in @HawthorneHgts! It's gonna be so fun and emo, you don't want to miss it! VIP tickets available today!https://t.co/LPUF11fM52 pic.twitter.com/ib9Jzsv9h7

— Emery (@OfficialEmery) March 12, 2019
Also during the tour, they'll be playing a special show at the Rock And Roll Hall Of Fame in Cleveland, Ohio to celebrate the 25th anniversary of Vans Warped Tour. You can find more details on their Twitter.
FOREVER WARPED: We are super excited and honored to be a part of the special @VansWarpedTour and @rockhall event!
Warped tour has partnered with Rock & Roll Hall of Fame to create a new exhibit – Forever Warped: 25 Years of Vans Warped Tour.

Tickets ➡️ https://t.co/594h44eWRM pic.twitter.com/dEQd5HF3dx

— Emery (@OfficialEmery) March 1, 2019
You'll also have an opportunity to catch Emery playing acoustic versions of some of your favorite songs this April. More info can be found on their website.
**NEW ACOUSTIC SHOWS!**
.
Devin and Toby will be playing a few acoustic shows in the Midwest this April! Come hang and hear your favorite Emery tunes with those harmonies you've loved for all these years! Limited tickets available!https://t.co/LPUF11fM52 pic.twitter.com/csZ2JVfHPJ

— Emery (@OfficialEmery) March 8, 2019
---