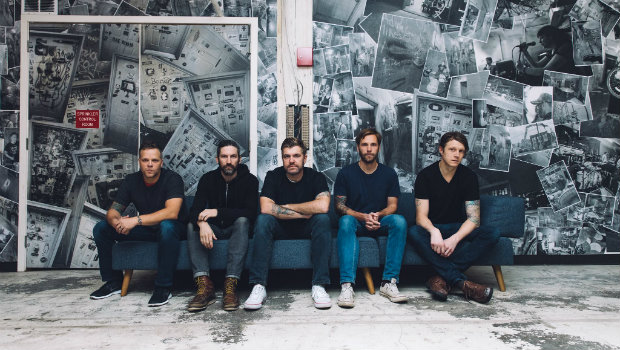 Emery exceeds crowdfunding goal
Plus Fit For A King drummer shows you what it takes, Faintheart goes acoustic, and Eshon Burgundy releases new single…
---
Emery has met and exceeded their goal for funding their next new album which means they'll also be releasing a full-length album of some of their classics reimagined. Devin Shelton also did a live Facebook event where he answered your questions and played a few songs.
---
Fit For A King drummer Jared Easterling is ready to show you what it takes to be the drummer for one of the heaviest bands in existence. He's offering a course at the end of the month to improve your drumming and if you want more details, see this:
---
Faintheart recently posted a live acoustic version of their song "You And I." You can give it a listen on their YouTube channel.
---
Eshon Burgundy from RadioU Fusion's playlist just released a brand new single called "Nothing Above You." You can check it out through the link at radiou.com.
---