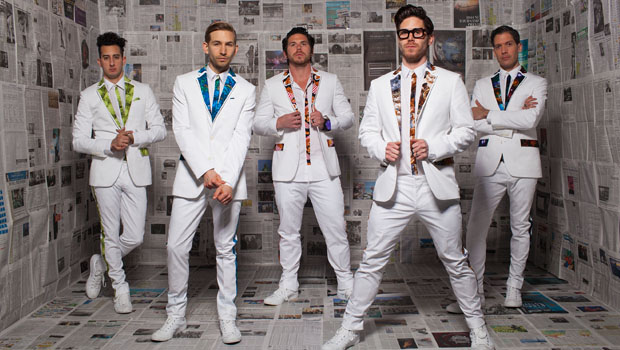 Family Force 5 tweets cryptically from the studio
Plus, Archers Rise have officially shipped out Kickstarter merch and Playdough and Heath McNease goof off with Jared and Goose.
---
Family Force 5 tweeted a cryptic message from the studio recently. Since they just released a full length album, we're guessing hoping it's Christmas related.
https://twitter.com/FamilyForce5/status/517757392852103168
Archers Rise have packed up and shipped out all of their Kickstarter rewards from their recent campaign. If you're a backer you should be getting your sweet, sweet merch very soon.
With the Fall Fundraiser in full swing, you may have missed Playdough and Heath McNease goofing off with Jared and Goose in the studio. You'll definitely want to get caught up below.