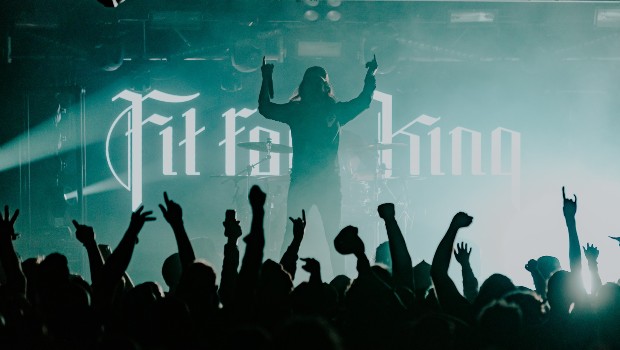 Fit For A King and Silent Planet get added to Blue Ridge Rock Festival
Fit For A King and Silent Planet have been added to the ever-expanding lineup for Blue Ridge Rock Festival. Lacey Sturm, Skillet, Memphis May Fire, Thrice, The Devil Wears Prada, Red, and The Red Jumpsuit Apparatus are among the dozens of other bands previously confirmed for the event, which comes to Virginia this September.

https://twitter.com/fitforaking/status/1511070284886986763?s=20&t=P0qvCLko4hZjPe1cJPD_Gg
Fit For A King and Silent Planet are currently on the road together for the Dark Path Tour. They have shows scheduled through April 8th and you can find out more below.
THE DARK PATH TOUR

See @fitforaking live on tour with support from @SLNTPLNT, @hollowfrontband, & @avoidkicksass.

VIP pre-sale available now — https://t.co/NnfrYfxzZ8
General ticket sales launch Friday at noon EST.

Which show are you gonna be at?! pic.twitter.com/y9FE7rQBtJ

— Solid State Records (@solidstate) January 11, 2022
It is the first tour for Fit For A King with new drummer Trey Celaya. The band announced in December that longtime member Jared Easterling was stepping away from the band to focus on other projects and that Celaya had been chosen as his replacement. You can find the full announcement on the band's Twitter.
We have some sad/exciting news. @jaredeasterling will be stepping away from the band. We are so excited for the next chapter in his life, as well as the next chapter for our band. Our new drummer will be announced later today.

For more details, check out the video. pic.twitter.com/w4WiDhrw6K

— Fit For A King (@fitforaking) December 4, 2021
---