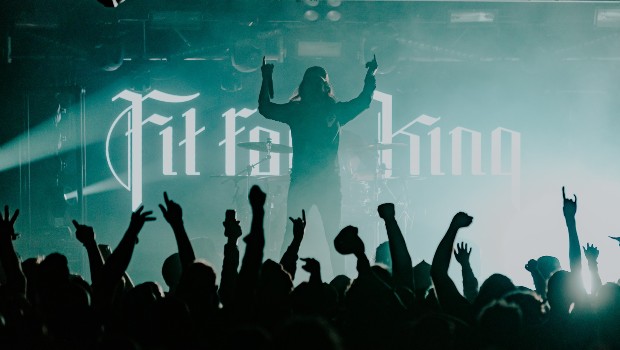 Fit For A King and Silent Planet plan a tour together
Fit For A King and Silent Planet have announced that they are hitting the road together for the Dark Path Tour. They have shows coming up across the country starting March 1stand continuing through April 8th. You can find out more below.
THE DARK PATH TOUR

See @fitforaking live on tour with support from @SLNTPLNT, @hollowfrontband, & @avoidkicksass.

VIP pre-sale available now — https://t.co/NnfrYfxzZ8
General ticket sales launch Friday at noon EST.

Which show are you gonna be at?! pic.twitter.com/y9FE7rQBtJ

— Solid State Records (@solidstate) January 11, 2022
It will be the first tour for Fit For A King with new drummer Trey Celaya. The band announced last month that longtime Jared Easterling was stepping away from the band to focus on other projects and that Celaya had been chosen as his replacement. You can find the full announcement on the band's Twitter.
We have some sad/exciting news. @jaredeasterling will be stepping away from the band. We are so excited for the next chapter in his life, as well as the next chapter for our band. Our new drummer will be announced later today.

For more details, check out the video. pic.twitter.com/w4WiDhrw6K

— Fit For A King (@fitforaking) December 4, 2021
Back in November, the band shared a brand new acoustic version of their hit track "Breaking The Mirror." You can download or stream it right here.
---