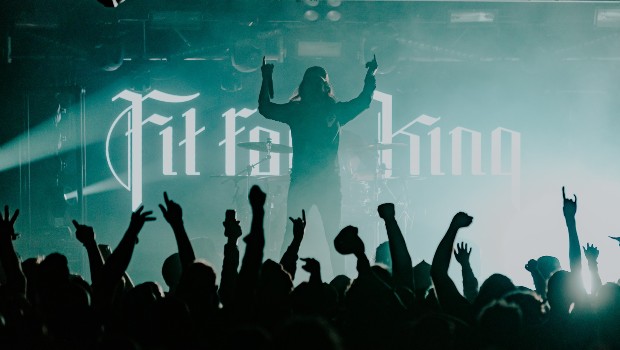 Fit For A King parts ways with longtime drummer
Fit For A King has announced that their longtime drummer Jared Easterling will be stepping away from the band at the conclusion of their current tour with August Burns Red, which runs through the end of this week. They've already lined up Trey Celaya to take over the role going forward and you can find out more about the decision on their Twitter.
We have some sad/exciting news. @jaredeasterling will be stepping away from the band. We are so excited for the next chapter in his life, as well as the next chapter for our band. Our new drummer will be announced later today.

For more details, check out the video. pic.twitter.com/w4WiDhrw6K

— Fit For A King (@fitforaking) December 4, 2021
Last month the band shared a brand new acoustic version of their hit track "Breaking The Mirror." You can download or stream it right here.
They also recently unveiled a new cinematic version of their single "When Everything Means Nothing." You can add it to your collection below.
---