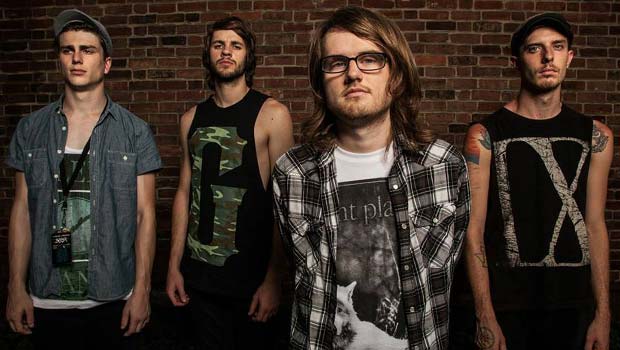 Fit For A King posts Descendants on Noisetrade
Plus, For Today and The Devil Wears Prada post studio pics, Matty Mullins (Memphis May Fire) announces new solo project, Gideon releases preorder bundles and more.
---
Fit For A King have put the reissue of their indie album Descendants up on Noisetrade as a free download. It's only available for a limited time. They'll also be releasing their new album Slave To Nothing on October 14th, and they posted a teaser of some new songs on Instagram.
http://instagram.com/p/sa2NxoSop4/
Two RadioU bands have recently posted pictures to social media that imply they are in the studio working on new music. First was For Today with a shot of a guitar and a bunch of equipment, and then The Devil Wears Prada's Instagram started filling up with shots of people actually making music. We'll let you draw your own conclusions.
Matty Mullins, lead singer of Memphis May Fire, is putting out a solo album on September 23rd. He's just released a brand new single called "99% Soul."
Gideon's new song "Calloused" is now streaming on Battery and the album of the same name will be out on October 14th. They've got a ton of preorder bundles you can check out on their website.
Speaking of merch bundles, The Ongoing Concept have a t-shirt and CD bundle on sale right now on their merch page.