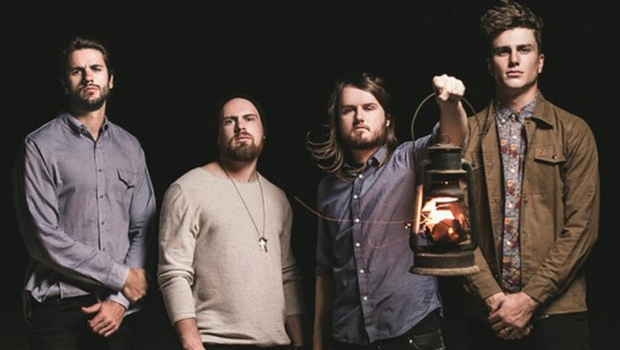 Fit For A King vocalist performs with August Burns Red
Plus, August Burns Red hosts Instagram contests, Gideon announces five-city Japanese tour, Beartooth announces new tour dates and more.
---
Fit For A King is currently supporting August Burns Red on the Frozen flame tour, and their lead vocalist Ryan Kirby did some live guest vocals for "Composure."
Speaking of August Burns Red, they're running some contests on Instagram, and the winners will snag tickets to the Frozen Flame Tour, guitars, merch and more.
Gideon will be taking American metal to the Land of the Rising Sun next month. They just announced a five-city Japanese tour kicking off March 4th.
当社は、 2015年日本ツアーのために非常に興奮している。誰が出てくるの? pic.twitter.com/VLPYwPDUux

— GIDEON (@GideonAL) February 5, 2015
Beartooth hopped across the pond yesterday to join the Kerrang Tour in the UK. They'll be back in the US later this month for a couple of shows in Ohio on the 24th and 25th and a ton of house shows this spring.
Solid State Records is running a music sale on iTunes for a bunch of their artists, including August Burns Red, Fit For A King and Demon Hunter.