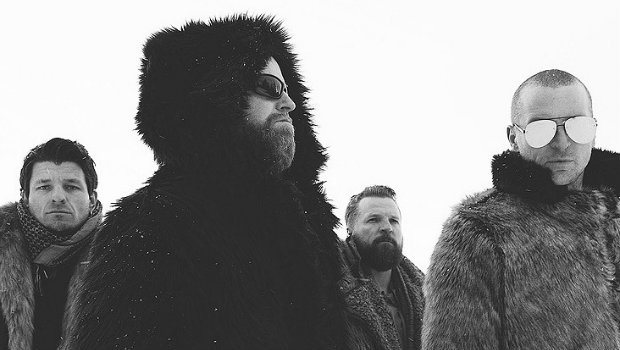 It's finally release week for Red! They just dropped their new album Declaration one week earlier than they initially planned and you can grab it right here.
They also have an acoustic live stream up on their YouTube to celebrate the occasion that you can see below.
*REMINDER*
Tune in tomorrow, for a LIVE YouTube acoustic show!

LINK: https://t.co/aXqprVYCKw

Time: 11:00am CST

9:00am Los Angeles | 12:00pm NYC | 5:00pm London | 7:00pm Moscow | 12:00pm Rio De Janeiro

Pre-Save our new album #DECLARATION here!: https://t.co/4BN0i4fgtY pic.twitter.com/4ZNBCBsXJo

— RED (@thebandred) April 2, 2020
Coming up this summer, they'll be among the many RadioU bands showing up at Creation Fest in Pennsylvania. The event is happening June 24th through the 27th and also features the likes of Wolves At The Gate, Tedashii, Zauntee, Disciple, Hulvey, DENS and many more.
Excited to keep this Taming Tongues party rolling at @CreationFest! pic.twitter.com/bmhkt3zYU7

— Dens (@densnoise) March 10, 2020
---