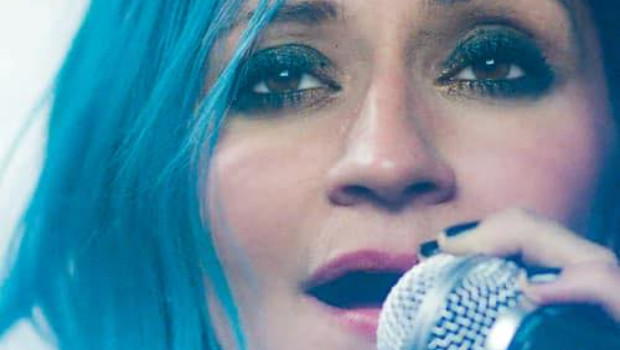 Lacey Sturm is joining Love & Death this week
Lacey Sturm and Matty Mullins will both be special guests for Love & Death's album release live stream this Friday night. Tickets are still available and you can find out more on Love & Death's Twitter.
We are 4 days away from our album release concert! Excited to have @MattyMullins @LaceySturm & @kjwallen joining us! Begins at 7PM CST & tickets are only $15. Go to https://t.co/DHsedmAjMk for tickets and merch bundles.#loveanddeath #perfectlypreserved #newalbum #concertstream pic.twitter.com/8q2QKLGzUy

— Love And Death (@LoveDeathMusic) February 8, 2021
Sturm is also featured on the song "Let Me Love You" from the new record. Perfectly Preserved will be out this Friday and comes as the band's first full length release since 2013. You can pre-order it below.
If you follow Lacey on social media, you'll see that she has recently shared a few cryptic teaser videos that seem to indicate more new music is coming. You can see for yourself right here.
---