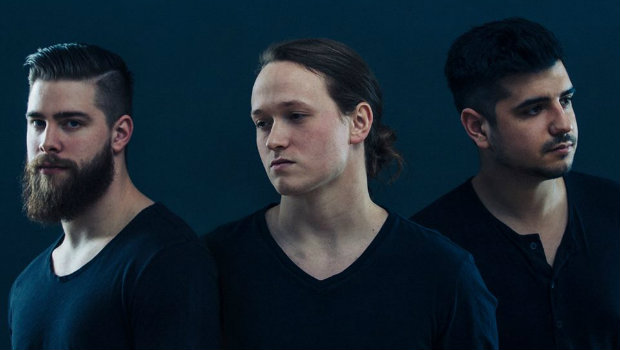 LOYALS provides new music for your weekend
Plus Switchfoot's Jon Foreman stays busy in 2018, Beacon Light teams with Kevi for "Good Morning," and NF and Thi'sl on EA Sports UFC 3…
---
LOYALS is providing the new music for your weekend with the release of their debut self-titled album. You can pick up the new record which features their song "Alright" here:
---
Switchfoot may be taking a break in 2018 but their lead singer Jon Foreman is staying busy. He just announced that he'll be heading out on the 25 In 24 Tour where he'll be playing some of his solo music and screening his 25 In 24 movie. You can find dates and details on his Facebook.
25 IN 24 The Tour – Jon Foreman

My friends and I are taking the movie on the road! 25 IN 24 The Tour starts March 1st! I hope you'll join me for a night of music and a movie!Tickets ON SALE NOW!Mar 01 – Bourbonnais, ILMar 03 – Madison, WIMar 04 – Saint Paul, MNMar 07 – Atlanta, GAMar 08 – Charleston, SCMar 11 – Cincinnati, OHMar 12 – Nashville, TNApr 11 – Shafter, CAApr 12 – Santa Cruz, CAApr 13 – Azusa, CAApr 14 – San Diego, CAApr 26 – Boston, MAApr 27 – New York, NYApr 28 – Langhorne, PAApr 29 – Shippensburg, PAApr 30 – Washington, DCMay 01 – Durham, NChttp://www.jonforeman.com/

Posted by Jon Foreman on Wednesday, January 31, 2018
---
Beacon Light teamed up with RadioU Fusion artist Kevi to release a new song called "Good Morning" which they've made available as a free download. You can pick it up through the link below.
---
Speaking of Fusion, it was just revealed that NF and Thi'sl both have songs on the new video game EA Sports UFC 3, which is out this weekend.
https://twitter.com/Thisl/status/958400498406588416
---