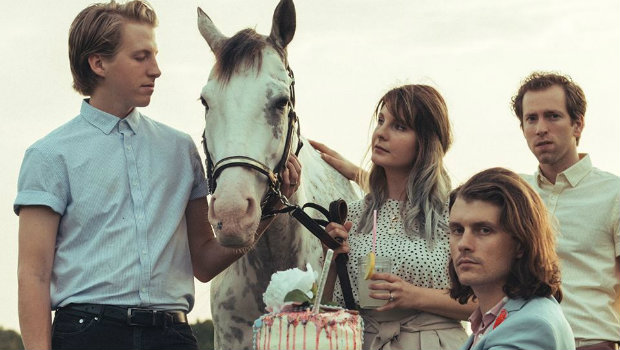 Mike Mains & The Branches joining The Rocket Summer this fall
Mike Mains & The Branches has been added as support for a portion of The Rocket Summer's upcoming tour. They'll be playing shows together this October and you can find out more on their Twitter.
Hitting the road this fall with @TheRocketSummer 🚀 I guess you could say it's going to be out of this world. Get your tickets and get ready to boogie woogie. pic.twitter.com/3vOUkQM98l

— Mike Mains & The Branches (@MikeMainsMusic) August 26, 2019
The band also has a living room tour in the works for some time in 2019. They're currently setting up hosts for a run of unique and intimate evenings that should be announced very soon. You can check out the video below to get more info.
They're sure to be playing tracks off of their latest album When We Were In Love at each of their upcoming shows and if you haven't heard the new record yet, you can check it out here.
---