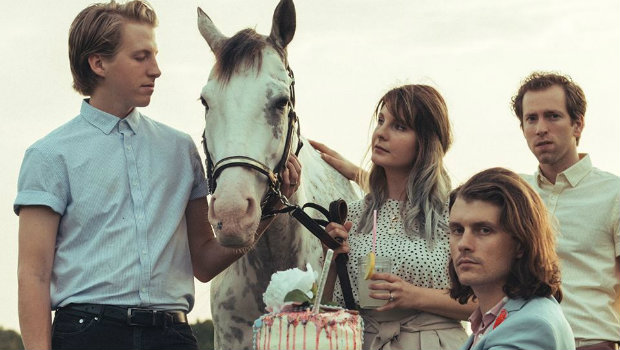 Mike Mains & The Branches set dates for their Living Room Tour
Mike Mains & The Branches have set the dates for their 2019 Living Room Tour. The unique and intimate shows are coming up November 8th through January 4th and you can get more info on their Twitter.
Presenting: 2019 Living Room Tour. Can't wait for these small, cozy shows. Tickets are limited to grab yours now to join us. pic.twitter.com/LyrFvw77pw

— Mike Mains & The Branches (@MikeMainsMusic) September 22, 2019
In addition to the living room shows, they have also been added as support for a portion of The Rocket Summer's upcoming tour. They'll be playing shows together this October and you can find out more below.
https://twitter.com/MikeMainsMusic/status/1166038764210311169?s=20
If you haven't heard their latest album When We Were In Love yet, you can grab it for yourself right here.
---