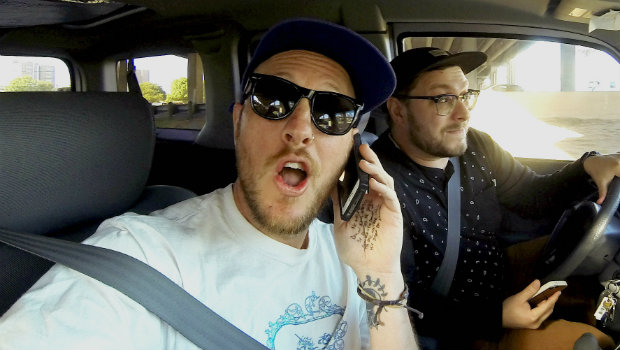 Playdough releases his album, video
Plus Fever Fever kicks off a Kickstarter, Andy Mineo freestyles, Phinehas gives away their song…
---
There's new music at shop.radiou.com this weekend because Playdough just released his album We Buy Gold. You can pick it up now and while you're at it, you can also check out the brand new video for his song "Humble Pie."
---
Fever Fever is ready to make some new music too, but they need your help to do it. They recently launched a Kickstarter campaign in hopes of raising enough money to produce a new acoustic album called Native Color II. The different pledge levels and rewards are all online for you to see now.
---
Andy Mineo was just featured in a video where he freestyles and explains the inspiration behind his new album Uncomfortable and new song "Hear My Heart." You can see it now here:
---
If you want to pick up some free music this weekend, you're in luck. RadioU Battery artist Phinehas is giving away their song "Truth Be Told" as part of a free sampler. You can download it now.
---