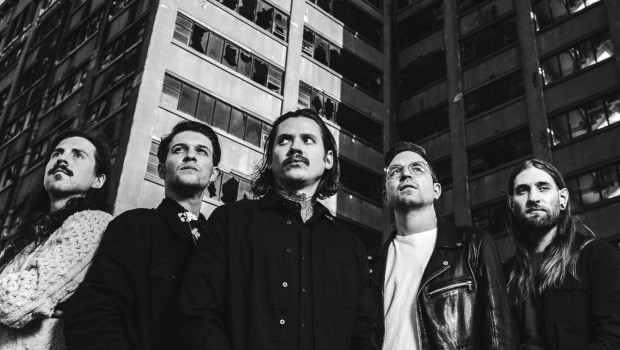 Prada celebrates 10 million Chemical streams
The Devil Wears Prada just shared a live music video for "Chemical" to celebrate the song reaching the 10 million stream milestone on Spotify. The performance was filmed during the recent Undead live stream concert and you can check it out on the Solid State Records YouTube channel.
Last month the band unveiled the rescheduled dates for their first tour of 2021. They'll be crisscrossing the entire country starting September 29th and stopping in Columbus, Ohio on November 3rd. Details and tickets are posted below.
https://twitter.com/TDWPband/status/1407339059358351362?ref_src=twsrc%5Etfw%7Ctwcamp%5Etweetembed%7Ctwterm%5E1407339059358351362%7Ctwgr%5E%7Ctwcon%5Es1_c10&ref_url=https%3A%2F%2Fradiou.com%2Finsider%2Fprada-reschedules-their-next-tour%2F
The tour will be your first chance to experience their ZII EP in person. The new record dropped last month and features five new tracks, including the Battery hit "Termination." You can download and stream it right here.
---