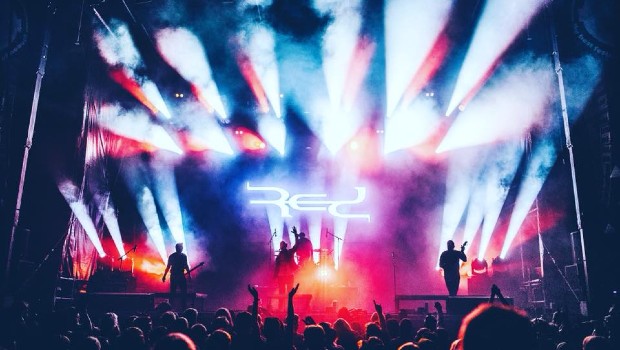 Red announces an acoustic tour
Red has announced plans for their first-ever acoustic tour. They'll be playing shows across the U.S. from February 2nd through the 19th. Tickets are on sale now and more info can be found on the band's Twitter.
Tickets to our acoustic tour are now *ON SALE!!* Get yours at https://t.co/wuyzGj6GEy! pic.twitter.com/UGH3dH0015

— RED (@thebandred) December 22, 2021
The announcement comes shortly after the band performed an acoustic version of their hit album Until We Have Faces in its entirety. The in-person event took place on December 10th and you'll be able to stream the show in full on January 14th.
Until We Have Faces – Unplugged – The Worldwide Streaming Experience will be coming to you on Friday, January 14th at 7:00pm CST. We are so excited to share this very special performance with you! ❤️

Tickets are now for sale!

Get yours at https://t.co/BfN5JcEoZm pic.twitter.com/yUVkXbLczQ

— RED (@thebandred) November 30, 2021
While you wait to see them live, you can experience performance videos for the songs "Infidel" and "Cauterize" that they premiered early this year. Both videos can be found on their YouTube channel.
---