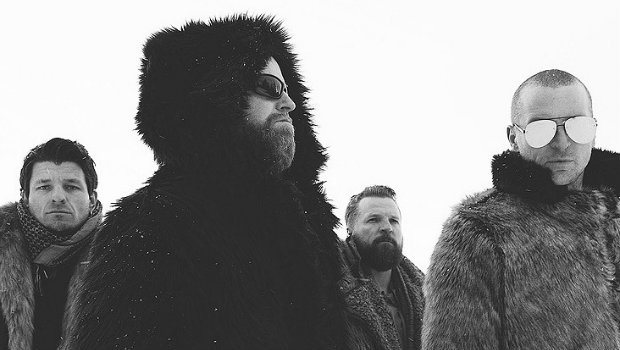 Red releases their new EP
Red has finally unveiled The Evening Hate EP, which includes their singles "The Evening Hate" and "From The Ashes" along with acoustic versions of both tracks and their cover of "Hemorrhage." You can grab it for yourself right here.
They also recently shared a video interview where they tell the story of the time they got caught flashing by the police! You can find it through the link below.
You may or may not learn a few new things about us in this video. 😈 Thank you @Loudwire for having us!!

Check it out here!:https://t.co/UoVwdIEW6y

— RED (@thebandred) November 2, 2019
The band is currently out on a massive tour that is taking them across the country for the rest of 2019. You can find all the dates and details on their Twitter.
In case you haven't heard yet, we are coming back to TEXAS!! We will be in Austin and Dallas at the end of the tour in December with our friends @InFlames_SWE!

Get your show and VIP tickets here!!–> https://t.co/JkUfyoIktI#InFlames #RED #ontour pic.twitter.com/KbV6awZo9I

— RED (@thebandred) October 11, 2019
---