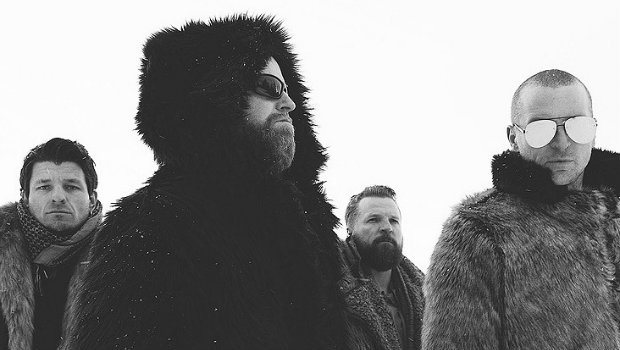 Red takes you to the top of Sugarloaf Mountain
Red recently shared a video that gives you a behind the scenes look at the photoshoot for The Evening Hate EP at the top of Sugarloaf Mountain. You can check it out now on their YouTube channel.
If you missed it, the new EP released earlier this month and includes their singles "The Evening Hate" and "From The Ashes" along with acoustic versions of both tracks and their cover of "Hemorrhage." You can grab it for yourself right here.
The band is currently out on tour and will be playing shows across the U.S. and Canada through December 20th. They're also scheduled to be a part of Winter Jam in 2020 alongside Andy Mineo, Zauntee and more. You can find all of their tour dates on their Twitter.
In case you haven't heard yet, we are coming back to TEXAS!! We will be in Austin and Dallas at the end of the tour in December with our friends @InFlames_SWE!

Get your show and VIP tickets here!!–> https://t.co/JkUfyoIktI#InFlames #RED #ontour pic.twitter.com/KbV6awZo9I

— RED (@thebandred) October 11, 2019
---