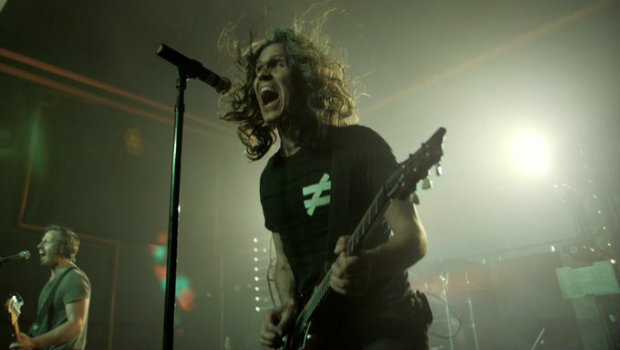 Remedy Drive is Kickstarting a new album
Remedy Drive has launched a Kickstarter to fund their third album in a trilogy of records meant to shine a light on slavery, trafficking, and injustice. You can find out more and pledge your support through their Twitter.
New Album in 2020 – we'd love for you to be part of helping us make this album whether it's pre-ordering it or bringing Philip and David to your living room to record parts of the album and have a concert for your friendshttps://t.co/1zOdX6jVNB

— Remedy Drive (@RemedyDrive) November 15, 2019
If you haven't seen it yet, band frontman David Zach recently filmed himself playing a special piano version of the band's hit single "Warlike." You can check out the lyric video for the stripped down rendition of the track on the Remedy Drive YouTube channel.
Zach also recorded a previously unreleased song that he wrote ten years ago with his brother Paul and RadioU Throwback artist Toby Mac. The video was shared in honor of Mac's son Truett, who suddenly passed away at the age of 21. You can see it below.
We never released this song but my brother Paul and I wrote this with Toby Mac 10 years ago. We are mourning with his family over the loss of his son and relearning this old song has given me some comfort in our shared words and melodies of a kind and inspiring human being pic.twitter.com/SlFIGTPojb

— Remedy Drive (@RemedyDrive) October 29, 2019
---