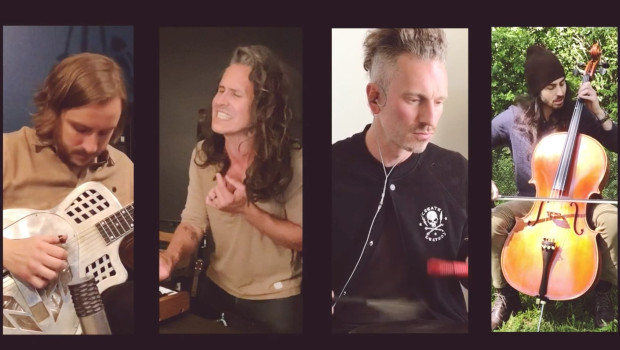 Remedy Drive releases Imago Amor
Remedy Drive's highly anticipated album Imago Amor is out now. The new record features 10 new songs, including their hit single "Dragons." You can check it out right here.
Frontman David Zach joined The RIOT a few weeks ago to talk about the new album, The Exodus Road and UFOs! You can find the full interview below.
Back in May, the band released Volume 1 of their Living Room Anthology which features songs recorded at home during recent live streams. The album is available as a name your price download and all proceeds benefit women who have been rescued from human trafficking.
This is the first Volume of the Living Room Anthology. These songs were given a new birth during the 2020 shelter in place evening livestream concerts.
From the living room using a microphone, a CP70b baby electric grand piano and a Roland Juno synth.https://t.co/lB1Nr0cNjx pic.twitter.com/yp19dbrYnx

— Remedy Drive (@RemedyDrive) May 19, 2020
---