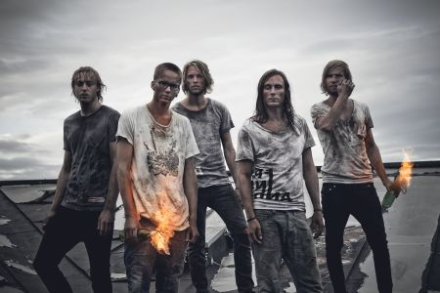 Safemode posts tour recap video
Plus, Copeland releases first single, Randy from Red is selling some bass, Chasing Victory have a reunion show, and more.
---
Randy from Red is letting go of some of his bass collection, including the first 5 string bass he ever owned, and a 4-string Peavey bass that was used on tour. Details are posted on his Twitter feed.
Safemode recently toured South America on the Break The Silence Tour, and they've posted a short documentary of the places and people they saw along the way.
Chasing Victory are reuniting for 1 show on May 3rd at The Dome in Georgia. It's a benefit to help band member Adam and his wife with their upcoming adoption.
Andy Hunter has continued to work on his next project, called Presence, and he hopes to have it out later this year. Music and video clips can be found through his facebook page.
We told you last week about the return of Copeland, and you can now check out the first single from the band… the song "Ordinary" is streaming on Bandcamp.