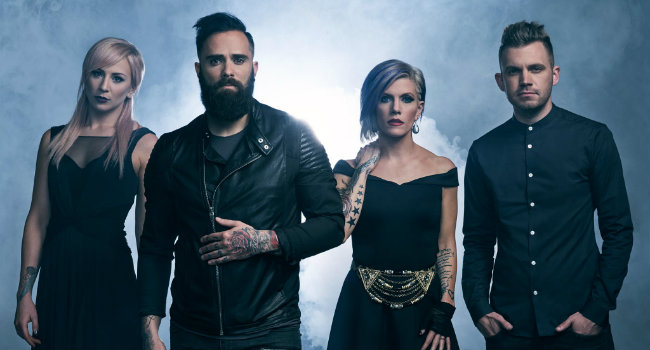 Skillet makes friends with Fox
Plus Artifex Pereo debuts "Soft Weapons," RED won't rest before joining Winter Jam, Norma Jean hurtles toward Andromeda…
---
Skillet has announced that they'll be performing live for an episode of Fox & Friends coming up on August 19th. You can watch their set on the Fox News Channel or if you can get to Manhattan, you can see them live for free!
---
Artifex Pereo has debuted the second new song from their upcoming album Passengers, which will be here on September 9th. The new track is called "Soft Weapons" and you can hear it for yourself on the Tooth & Nail YouTube channel.
---
RED won't have any time to rest after they wrap up their ten year anniversary tour because they've just announced they'll be heading out on the Winter Jam Tour Spectacular. The tour gets underway in November and you can find tour dates and details at JamTour.com.
---
Norma Jean's new album Polar Similar will be released in less than a month and they've just given us another taste of what it will sound like. They recently premiered the song "Forever Hurtling Towards Andromeda" and you can hear it here:
---