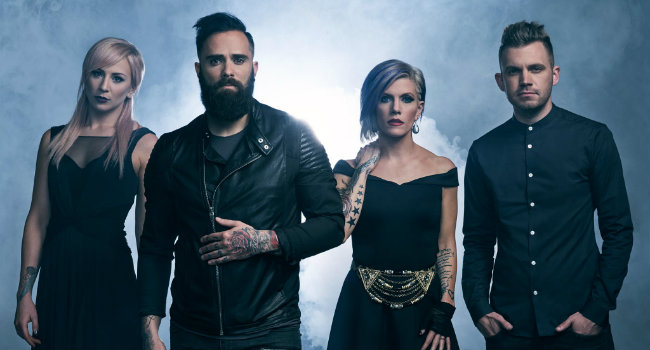 Skillet on the Serenity of Summer tour
Plus KB tours with Social Club Misfits and Swoope, Vesperteen debuts a video, and Death Therapy premieres video for "Wake Me (When I'm Dead)"…
---
Skillet has announced that they will be a part of the Serenity of Summer tour that's coming up this July. Tickets go on sale this weekend and you can find a full list of their tour dates on their website.
---
KB also has a big tour coming up. He recently revealed that he's heading out on the Tempo Tour along with RadioU Fusion artists Swoope and Social Club Misfits this April. Full dates and details are posted on his Facebook page.
---
Vesperteen just debuted a brand new music video for his song "Feathers So Hollow" from his self-titled EP. You can find the video and his upcoming tour dates by linking up at radiou.com.
---
We also just got a new music video from RadioU Battery band Death Therapy. They premiered a video for their song "Wake Me (When I'm Dead)" which was recently featured in the Battle of the Buzz. The video is posted on the Solid State Records YouTube channel.
---