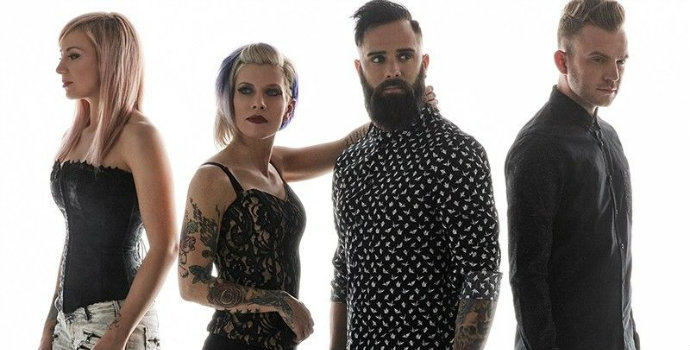 Skillet takes you behind the scenes in Europe
Plus a new video from KRUM, Faintheart shares a live performance and Imperial's new album is here…
---
If you weren't able to follow Skillet all around Europe on their summer tour, you can do the next best thing, check out their vlog. They've assembled tons of highlights and behind the scenes footage for your enjoyment that you can find on their YouTube channel.
---
KRUM just premiered a new music video for his song "Oddball" from his latest album Blue Eyed Devil. You can see it below.
---
Faintheart recently shared video of a live performance of their song "You And I" recorded at a show in Wichita, Kansas earlier this summer. You can check it out on their YouTube channel.
---
If you're looking for some new music to add to your collection, RadioU Fusion artist Imperial just released his new full length record Layers. You can grab it right here.
---