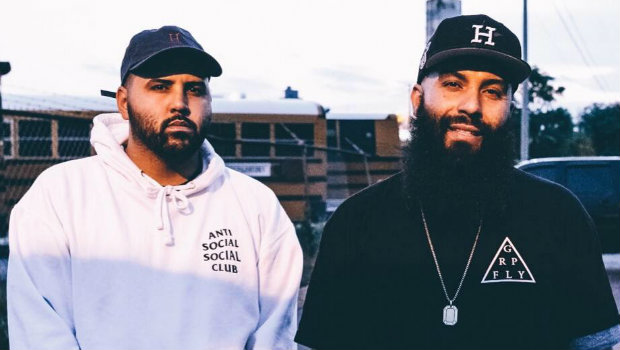 Social Club Misfits drops second single
Plus Thrice's "Red Telephone," Krum teams with Heath McNease, and Earth Groans posts new video…
---
Social Club Misfits just dropped their second single from their upcoming album that will be here in 2018. The new track is called "Say Goodbye" and you can hear it now on their YouTube channel.
---
Thrice also gave us some new music over the weekend. They made their song "Red Telephone" available which is a previously unreleased b-side from their album Beggars. You can pick it up now and you can hear them playing it live on their current tour.
---
Krum is featured on a brand new song from RadioU Fusion artist Heath McNease called "Good Night, And Good Luck." You can listen to it now on McNease's YouTube channel.
---
RadioU Battery band Earth Groans just posted a brand new music video for their song "The Estate." You can check it out now by linking up here:
---