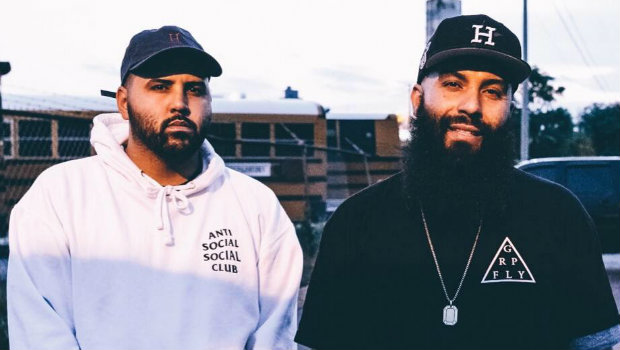 Social Club Misfits shares a special live performance
Plus a new video in the works from Aaron Cole, Beartooth's lineup change and a new track from Impending Doom…
---
Social Club Misfits recently stopped by the Relevant Magazine studio and while they were there they did a special performance of their songs "Solo" and "Say Goodbye." You can see a video of the show now on the Relevant YouTube channel.
---
Speaking of videos, Aaron Cole has a new one in the works. He recently shared on his Twitter that he's been filming one for his song "Virginia Boy" at his hometown high school. We'll let you know when it's officially released.
Great music video shoot with my boy @IAmAaronColee. Video releasing soon. Can't wait!#virginiaboy #musicvideo #filmmaking pic.twitter.com/9BSC3vrmKU

— Josh Mancuso (@joshmancuso) June 10, 2018
---
Beartooth has gone through a few lineup changes recently, with frontman Caleb Shomo confirming that Zach Huston will serve as the band's new guitarist and Connor Denis is the new drummer. They've been in the studio working on a new album and they also have some shows coming up next month on Warped Tour.
https://twitter.com/CalebShomo/status/1004938442118230018
---
RadioU Battery band Impending Doom has premiered one more new song leading up to the release of their album The Sin And Doom Vol. II. The new track is called "War Music" and you can hear it now on their YouTube channel.
---