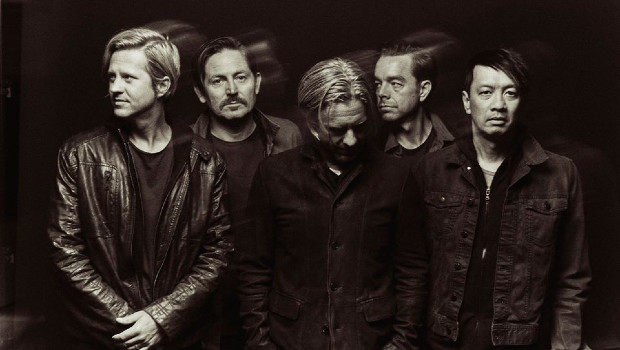 Spin the Wheel Of Switchfoot during their next live stream
Switchfoot's next live stream is coming up in just a few days and will feature the band spinning a giant wheel to determine which songs they'll play and questions they'll answer. You can join in the fun on April 23rd.
Ladies and gentlemen, for the first time ever, we're pleased to introduce to you…

WHEEL OF SWITCHFOOT!

Yes, we're gonna be spinning a giant wheel that contains songs and questions hand picked by you. A musical truth or dare which is sure to get…interesting… pic.twitter.com/1sLDpmBEoE

— Switchfoot (@switchfoot) April 14, 2021
The band's most recent live stream concert featured the guys playing a full show high in the sky in a hot air balloon! You can find footage of their performance of "Float" from the event posted below.
If you missed it, frontman Jon Foreman released a new solo album titled Departures back in February. You can add it to your collection right here.
---