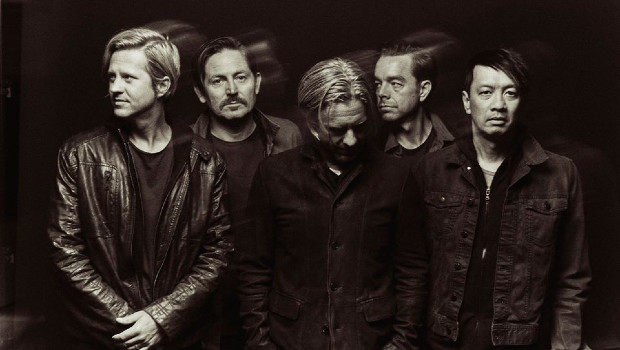 Switchfoot goes #LiveFromHome with Dustin Kensrue
Switchfoot's Jon Foreman teamed up with Thrice's Dustin Kensrue for a new #DistancingDuet where they cover the classic song "In Your Eyes." You can find it along with the rest of Switchfoot's #LiveFromHome series on their YouTube channel.
Last month, the band offered up some new music when they premiered a new version of the song "JOY INVINCIBLE" featuring the voice of Jenn Johnson. The track is all about joy that overcomes pain and you can grab it for yourself below.
Unfortunately, the band was recently forced to cancel their summer tour due to the coronavirus outbreak. Details can be found on their Twitter.
SUMMER TOUR UPDATE: Amigos, we're so bummed to announce that our summer tour with Stone Temple Pilots & Nickelback has been canceled. While this news may not come as a total surprise and is definitely the safest decision, it doesn't make it any less of a bummer. pic.twitter.com/DuxhJVAssT

— Switchfoot (@switchfoot) May 19, 2020
---