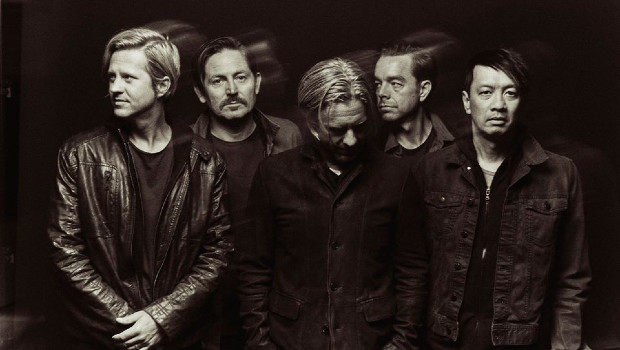 Switchfoot plans a livestream from an aircraft carrier
Switchfoot's next show has been announced and it's scheduled for Memorial Day weekend. They'll be broadcasting a live performance from the USS Midway aircraft carrier on May 27th. Tickets and limited edition merch are now available and you can find out more below.
We're so proud to announce that on May 27th, we'll be broadcasting a live stream from the USS Midway here in San Diego!

Grab your tickets and limited edition Switchfoot/USS Midway merch now- we'll see you May 27th!
🎟: https://t.co/Gk2jr5LFEF pic.twitter.com/BIHxewnEz6

— Switchfoot (@switchfoot) April 27, 2021
The band's previous live stream show featured them spinning a wheel to determine which songs would make up their set. They recently shared a video from the event that shows off their cover of the song "Buddy Holly" that you can see for yourself on their YouTube channel.
If you missed it, frontman Jon Foreman released a new solo album titled Departures back in February. You can add it to your collection right here.
---